In MoonQuake Escape, get ready to face the challenges of the spinning, changing 3D surface of the doomed prison planet of Zartaclaton. A massive MoonQuake grants you sudden freedom from your captivity, but there's only one way to Escape--the last rescue rocket, and you need to reach it before the other players. Use the rotating and revolving 3D moon to gather charges and decide which actions will best meet your goal: finding and stopping others players, readying or stealing key equipment, or finding better ways to hide. Along the treacherous journey, watch out for shifting and dangerous terrain, out of control defenses, and a relentless prison guard that are out to end your sentence--for life!
Want to hear first when you can pre-order MoonQuake Escape? Sign up for our newsletter!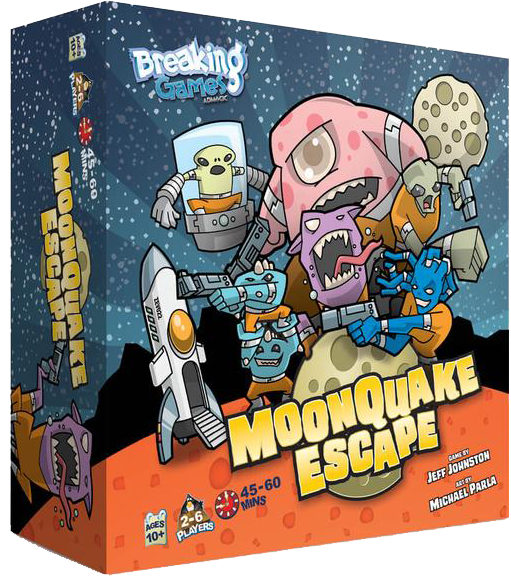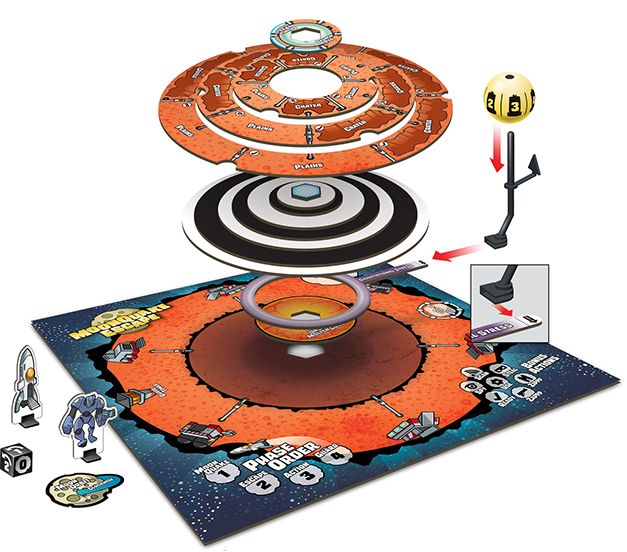 Game Play:
Finding and stopping the other players is your best plan, but each is hiding amongst decoys and traps. Player interaction focuses on a risk fraught variation of the classic 3-card Monte combined with a thematic "Bluffing" component creating a clever twist that reverses the "Take That" mechanic. Can you use protective shields to lure opponents into picking the wrong hiding spot and keep your own plan from backfiring? Reach the rocket and be the first to launch during the MoonQuake and you've Escaped the competition!"
Want to hear the latest MoonQuake Escape news? Sign up for our newsletter!